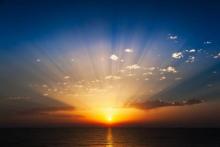 Pronouns
she/her
Job Title
Embedded Psychologist, Law School
Education:
Duquesne University
Professional Interests:
- anxiety and depression related struggles
- life transitions and adjustment difficulties
- Asian-American mental health issues and immigrants' acculturation challenges
- sexual identity and gender issues
- multicultural counseling
Approach to Therapy:
My approach to therapy is integrative. I draw upon relational-psychodynamic, existential-phenomenological, and indigenous mental health traditions.
Approach to Wellness:
To de-stress and relax, I like to cook and share my meals with family and friends. I mainly cook Indian Gujarati food but have been learning to cook and enjoy other cuisines, especially Italian and Mexican. My other big passion is films. I love those 'song and dance' Bollywood films, but also others from all over the world.
Campus Liaison Relationships:
- Law School